Library Filed visit to University of Colombo and University of Sri Jayawardhanapura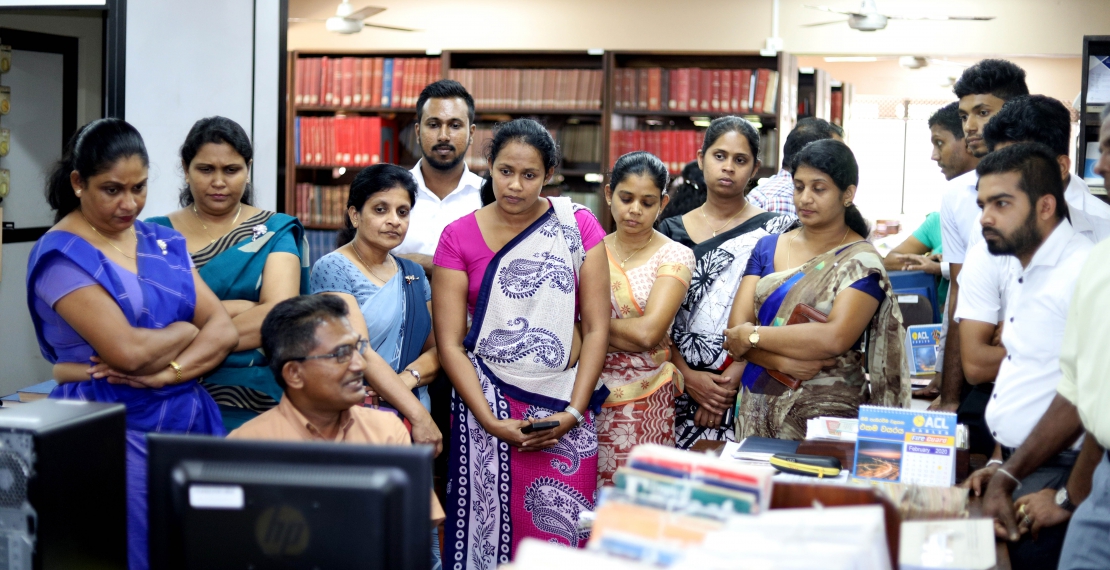 The librarian, university of Kelaniya Dr. C. C. Jayasundara, Asst. Librarians Ven. Deiyandara Pannananda, Dr. W.M. A. D. Ranasinghe, Mrs. A.S. Rubasinghe, Mr. Dhammika Rathnayake accompanied by the library attendants visited both University of Colombo library and University of Sri Jayawardhanapura library on 10th of February 2020.
The sole intention of this adorable opportunity was to make the library attendants aware on how these two libraries effectively function and how both academic and non- academic staff collaboratively contribute in daily library performance and procedures. The lectures and advices given by the librarians; Dr. Pradeepa Wijethunga representing University of Colombo and Dr. N. D. Wijesundara representing University of Sri Jayawardhanapura led this field visit a great success. The support given by the other staff members of these libraries were highly appreciated.