Reopening ceremony of the university main library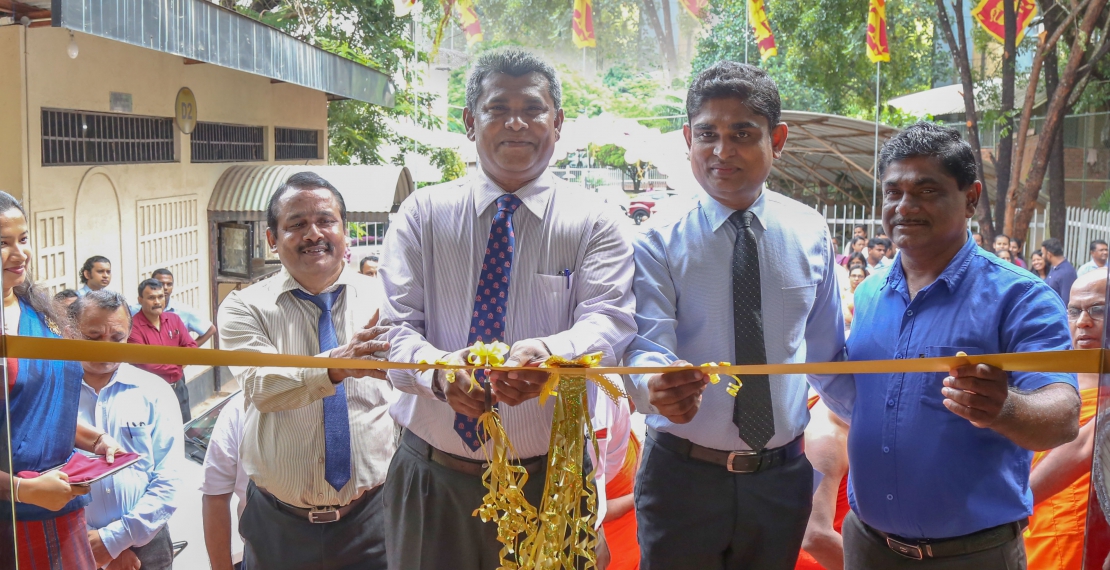 The Educational Exhibition, which was commemorate the 60th anniversary of the University of Kelaniya, was opened on the 27th  November 2019 at the University Premises.
The University of Kelaniya Library was crystallized around the Vidyalankara Pirivena Collection with the elevation of the Pirivena to a fully pledged University status in 1959. Throughout its existence, the library was located in several places and finally moved to its old wing in 1977.
Mr. Mahinda De Lanerolle delivered a special speech at the event about the great history of the Main Library of University of Kelaniya starting from Vidyalanka pirivena library.
Thripitaka Vagishvaracharya, Mahopadhyaya, Pandith, the most Ven. Welamitiyawe Dharmakirthi Sri Kusala Dhamma Thero - the Chief Prelate of the Colombo and Chilaw regions and the Chancellor of University of Kelaniya graced the event as the Chief Guest. Moreover, Prof. D.M. Semasinghe, Vice Chancellor- University of Kelaniya, Senior Prof. Lakshman Senevirathna, Deputy Vice Chancellor- University of Kelaniya, Deans of Faculties, Dr. C.C. Jayasundara, Librarian- University of Kelaniya, Heads of Departments, Mr. L. A. Jayatissa- Former Librarian, University of Kelaniya, Directors & Chairmen of Units, Centers & Councils, academic staff members, Mr. W.M. Karunarathne, Registrar, non-academic staff members & undergraduates participated in this event.